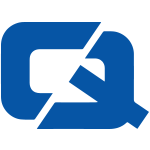 The findings of a new survey suggest that car insurance holders may be more likely to trust a female car dealer than a male.
Britons who responding to an AA Personal Loans survey chose Lorraine Kelly as the celebrity they would most like to purchase a vehicle from.
Additionally, the poll indicates that four out of five of the most trusted celebrity car dealers would be female – with Paula Radcliffe, Carol Thatcher and Jo Brand making the list.
Mark Huggins, head of AA Personal Loans, remarked about the gender balance in the automotive market, saying it is "shifting".
"Previous research has shown that one in four drivers will knowingly sell a second-hand car without revealing a known fault with the vehicle, so it's important that car buyers are vigilant no matter whom they are buying from," he added.
A poll by Sheilas' Wheels suggested that some women following the latest hair trends may end up putting themselves in danger behind the wheel, as their fringes impair vision.