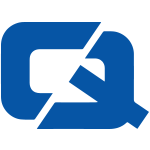 The past two years have seen a decrease in the number of motorists who have been driving uninsured vehicles, according to the British Insurance Brokers' Association (BIBA).
Figures from the association estimate that there has been more than a ten per cent reduction in the number of cars without insurance on UK roads during that period.
Technical and corporate affairs executive for BIBA Graeme Trudgill said that the change has been the result of new measures which give the police greater access to uninsured vehicles, which they now have the power to seize.
He also described roadside cameras that have the ability to scan car registrations.
"If a registration goes past, it scans and blips if it is an uninsured vehicle and sends a message to the police to say that it's an uninsured vehicle," Mr Trudgill explained.
Around 23,000 people annually are injured in accidents involving vehicles without insurance, according to the Motor Insurers' Bureau.