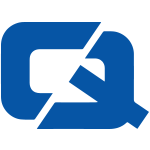 Young footballers in Sunderland looking to avoid motor insurance claims this festive period may have been in luck thanks to a course being run to help young motorists stay safe.
Members of Sunderland AFC's youth team were the first to take part in the scheme being held for motorists aged between 17 and 25 in County Durham, the Northern Echo reports.
Sessions are being run to help drivers become safer and it is hoped that they will reach up to 500 people across the county.
Alan Kennedy, Durham county council road safety section manager, said: "Through this scheme, we intend to give young people the skills and know-how to enable them to drive in a safe and responsible manner every time they get behind the wheel.
The publication reports that where similar schemes have been conducted elsewhere, results have shown some youngsters to be 50 per cent less likely to be involved in an incident.
A similar course was run in 2005 by the Professional Footballers' Association and occupational risk firm Drivetech, with young footballers receiving driver awareness training.