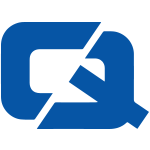 10 May 2013

The Society of Motor Manufacturers and Traders' (SMMT's) latest figures show that the Ford Fiesta continues to be the UK's best selling car. Some 8,083 Ford Fiestas were sold throughout the UK in April this year. None of the top ten best selling cars were close to this number – the Vauxhall Corsa came second in the ranking with sales of 6,064.
Not only is the Ford Fiesta selling well but new car sales are up as a whole throughout the UK, with registrations increasing by 21,035 units in April compared to the same month last year.
Diesel cars continue to be the most popular choice amongst Brits, accounting for 82,092 of April's new registrations – equating to 50.3 per cent. However, petrol cars are becoming more popular and have experienced a 20 per cent increase in purchases in comparison to April last year – new petrol car registrations numbered at 79,407 this year.
For the #1 car insurance – visit ChoiceQuote