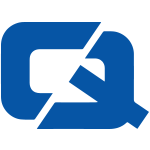 The number of people choosing whether to buy a car based on running costs has risen by a nearly a fifth, according to the AA.
In its first quarterly car purchase index (CPI) the AA has outlined new car buying trends and motivations of UK drivers.
Back in march this year 28 per cent of drivers admitted fuel was an important factor in their car-buying decisions but that number has now increased to 45 per cent as the credit crunch bites harder.
Chief executive officer of AA personal loans Mark Huggins said: "The current financial climate is making people reconsider their options when buying a car and looking for something cheaper to run is a good way for a family to economise."
He added the automotive industry is facing tough times as the recession looms ahead.
Motorists hoping to cut driving costs have been advised to adopt eco-friendly techniques on the road.
The Energy Saving Trust said avoiding sharp acceleration, heavy braking, turning off the car's air conditioning and switching off the engine when stuck in traffic are some of the most cost-effective measures.
Visit the #1 Car Insurance page