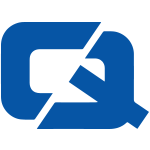 If car insurance customers are to benefit from a better service from garages when submitting their cars for repair, businesses will need to get off the fence and adhere to the new motor code.
At least that is the opinion of the Retail Motor Industry Federation (RMIF), which has claimed that garages and vehicle servicing organisations should recognise the code as the Motor Industry Code of Practice for Service and Repair as the only one available to them.
While, RMIF senior technical manager Mike Owen claimed that there may be pretenders to the throne, the government-backed code is the one that will provide car insurance customers and the industry with the best protection.
"The message is don't be afraid of the code, it is actually proving what a good job you do," he added.
This comes after an RMIF spokesman claimed last week that the code will act to safeguard and improve standards, ensuring the overall growth of the automotive industry.
Visit ChoiceQuote for the #1 motor trade insurance