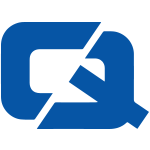 A report has said that women may get better car insurance deals from a general insurance broker, as opposed to one aimed specifically at females.
Sean Gardner, the chief executive of MoneyExpert.com – which carried out the research – said: "With a number of high profile advertising campaigns, women-only car insurers have begun to capture a significant share of the car insurance market.
"But by going straight to these providers female consumers are ruling out many of the biggest names in the insurance market and some of the best value policies on offer."
The report stated that an insurance policy from a female-only provider could be up to £72 more than a policy from a normal car insurance provider.
Women can get cheaper car insurance than men because they are generally thought of as safer drivers.
The BBC reported on research from Bradford University in 2005 which said that hormones give women "the edge" in driving safely.