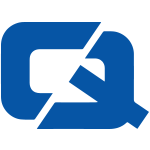 Car maintenance companies have warned motorists about ensuring their tyres are safe and legal.
The advice from ATS Euromaster comes ahead of tyre safety month in October. The company has said it will be offering drivers free tyre safety inspections at any of its 370 centres throughout England, Wales, Scotland and Northern Ireland.
It also instructed motorists about illegal tyres, which could cost a road user up to £2,500 in fines and three penalty points on their licence.
Chris Hufflett, group operations director at ATS Euromaster, said: "If you drive a car or van then you must inspect the overall condition of your tyres, the tread depths and pressures at least once a month and before any long journey."
He added that the approaching winter weather should encourage drivers to check their tyres to make sure they have enough grip to deal with frost and ice on the roads.
The minimum legal tread depth for cars and vans is 1.6mm and more for heavy good vehicles.
At least 3mm of tread is recommended for winter motoring and certainly no less than 2mm, according to the AA.
Visit ChoiceQuote – for the #1 car insurance.