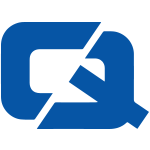 Motorists in Glasgow have been reminded of the need to park and drive responsibly in the areas around schools.
Glasgow City Council advised car owners that specific areas are designated around school buildings for dropping off and collecting children, as well as highlighting the potential nuisance caused by inconsiderate driving.
This comes in response to complaints from residents in the Nitshill area of the city, who have seen their drives blockaded by motorists parking in front of their houses while accessing the nearby Cleeves Primary School.
Those affected have claimed they have been delayed on their own journeys as a result, while the parked cars have also stopped refuse lorries and emergency vehicles from moving freely, reports the Evening Times.
A council spokeswoman therefore said: "Road markings and signs are there for pupils' safety and we believe all drivers should share our concerns and act responsibly."
Earlier this month, the authority outlined plans to invest £1 billion into improving the city's road and transportation network ahead of the 2014 Commonwealth Games.
ChoiceQuote – the #1 page for car insurance