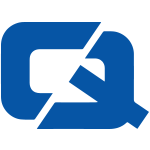 Motorists in Glasgow have been offered free parking at a number of the city's largest car parks in the lead-up to Christmas.
Glasgow City Council is to make parking in the Cadogan Street, Charing Cross, Cambridge Street, Concert Square and Dundsdavale facilities toll-free during the three Sundays before December 25th.
The initiative will provide 2,500 free spaces to drivers at the multi-storey car parks, all of which are run by the authority.
Council leader Steven Purcell explained that the decision has been taken in an effort to boost the city's retail sector during the busy festive shopping season.
He told the Evening Times: "Car parking is crucial to keep commerce buoyant and it's also a fantastic opportunity for people to experience the excellent facilities City Parking has to offer."
Last week, the council announced that Glasgow is to participate in a scheme which will see charging stations for electric and hybrid vehicles placed around the city.
ChoiceQuote – the #1 car insurance page