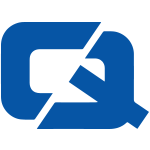 Drivers in Glasgow have been warned that road conditions are likely to continue to be impacted by icy weather and snow.
Glasgow City Centre has been severely impacted in recent weeks by sub-zero temperatures which have brought traffic to a standstill and left many councils across the country without sufficient grit supplies.
Earlier this week, the city's council told the Glasgow Evening Times that it will continue to treat roads for as long as the current cold snap persists and has been contacted for assistance with gritting by neighbouring authorities.
However, with the extreme weather now forecast to continue at least until the middle of the month, first minister Alex Salmond has warned that driving conditions could be set to get worse.
He told the Herald that the combination of dryness and freezing temperatures is set to lead to frost that will make roads extremely treacherous.
Mr Salmond said: "It is difficult to drive at the moment but at least the snow can be seen.
"When it can't be seen, it becomes more dangerous."
ChoiceQuote – the #1 car insurance page