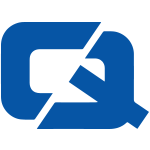 Drivers in Glasgow have seen their road journeys disrupted extensively by flooding due to heavy rain.
Over the course of November 19th-20th, the city saw more than half the average monthly rainfall come down in 24 hours, leading to significant amounts of surface water on many roads around the region, reports the Glasgow Evening Times.
A number of safety warnings were therefore issued to drivers, who were advised to drive slowly and carefully across the water-covered roadways, while many others were closed.
The Met Office has predicted that such conditions are set to continue in Scotland for several days, with emergency services having been alerted due to the saturated nature of many of the affected areas.
Torrential downpours across the country have also prompted advice from the Institute of Advanced Motoring, which reminded car owners not to drive quickly through deep water and to use gears properly to avoid engine damage.
For the #1 car insurance, visit ChoiceQuote