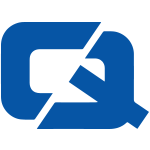 Drivers in Glasgow are being more badly affected by potholes than any other motorists in Scotland, according to research.
Figures obtained by the Scottish Sun reveal that Glasgow City Council are currently looking to deal with 1,881 holes, the most of any local authority in the country.
Moreover, the council was also ranked top in terms of compensation payments for pothole-related vehicle damage, paying out £63,878 to drivers in the last year.
The city's treasurer Bailie Gordon Matheson stated that this problem is likely to grow even more serious as a result of the recent extreme weather conditions.
He added: "It is why the council is investing an extra £8 million to its budget for repairing and resurfacing Glasgow roads."
The treasurer committed to this expenditure last week, stating that the council will be aiming to repair 1,000 potholes and 90 road junctions in a move which shows its priorities are "shared with the people of Glasgow".
For the #1 car insurance page, visit ChoiceQuote