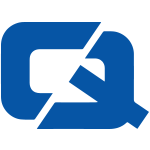 Motorists in Manchester considering driving without car insurance are likely to be deterred by a new police initiative.
Greater Manchester Police (GMP) have been displaying vehicles that have been seized for being uninsured outside their stations across the county.
The cars on display will be regularly changed in a bid to emphasise just ho many have been taken in, as a warning to motorists not to flout the law.
Head of GMP Specialist Operations Branch Chief Superintendent Phil Hollowood commented: "[Uninsured] vehicles tend to be unroadworthy, badly maintained and in some cases downright dangerous."
Motorists without car insurance also tend to be involved with other forms of criminality, he added.
By seizing and subsequently destroying cars belonging to potential criminals, GMP said it hopes to reduce overall crime across Greater Manchester.
Police in Cleveland recently launched a crackdown on driving without car insurance.
This comes after the force removed 1,974 uninsured vehicles from the road last year.
Visit the #1 Motor Insurance page