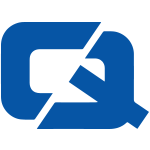 Consumers' driving habits and choice of vehicle have the most substantial impact on the cost of green car insurance, according to a representative from an industry body.
Graeme Trudgill, technical and corporate affairs executive at the British Insurance Brokers' Association, claimed that there is an argument suggesting the greener a motorist is, the cheaper their car insurance premium will be.
He explained that some car insurance deals offer mileage discounts, which will benefit the wallets of drivers who travel fewer miles.
"You could also say that having a smaller engine and therefore fewer emissions could lower your insurance bracket," the expert added.
Mr Trudgill's views follow views expressed by Malcolm Tarling, media relations officer at the Association British Insurers.
Earlier this month, Mr Tarling claimed that motorists searching for cover should first and foremost look for a car insurance policy that is right for their individual needs.
Visit the #1 Car Insurance page