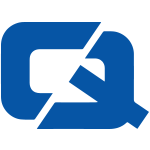 Government pledges to commit £100 million to repairing the UK's roads are not enough to fix the pothole problems affecting many surfaces, according to a new survey.
A poll conducted by classified vehicle trading service Exchange and Mart has revealed that 62 per cent of respondents are disappointed with the road repair commitments outlined by Labour in the most recent Budget.
Debra Healy, digital director of Exchange and Mart, stated that this is indicative of the "low morale" among British drivers as a result of the damage done to the roads during the harsh winter.
She therefore called on the winner of the general election to do more to support motorists who are already suffering from heavy financial burdens due to measures such as fuel tax increases.
Ms Healy said: "It's clear from our survey that UK motorists aren't happy with the condition of the roads and many would like to see better value for their road tax."
This comes after the Glasgow Evening Times reported last week that Glasgow City Council has commenced an extensive programme of road repairs in the Scottish city, with 160 streets set to be dug up during the first phase of the scheme alone.
For the #1 car insurance page, visit ChoiceQuote