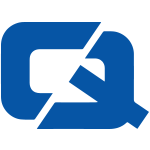 Car dealers are urging the government to act "urgently" to help the industry by addressing economic uncertainty and consumer confusion.
The Retail Motor Industry National Franchised Dealers Association (NFDA) said some people were confused over the changes to vehicle excise duty due to come in next year.
Combined with other factors, this was causing car buyers to hold out while assessing the rising cost of motoring, the group said.
NFDA director Sue Robinson said: "Consumers still want to buy cars, but the current uncertainty is not conducive when thinking about making what is for many the second biggest purchase after buying a home."
Drivers thinking about buying a new car but worried about increasing petrol and tax costs could save money by looking for a car insurance deal through the internet.
The Retail Motor Industry Federation is the trade group for the retail motor industry and is made up of a collection of divisions which include the NFDA.