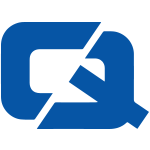 The government has been urged to encourage motorists to take driving refresher courses throughout their lives.
This week, a study by the AA Driving School found that one in three motorists have forgotten how to carry out essential practical skills since passing their test.
As a result, many could be putting themselves and other road users at risk, as well as increasing the likelihood of claiming on their car insurance.
The findings have prompted the RAC Foundation to call on policymakers in the UK to take action to tackle this problem.
For example, it said police speed awareness courses could be used as a means of preventing accidents, rather than punishing offending motorists.
A spokesman commented: "The government should be seriously encouraging people to have refresher lessons over the course of their driving lives."
He noted that a disproportionate number of young drivers are involved in accidents, which means their driving skills should be "continually" evaluated.
Visit the #1 car insurance page