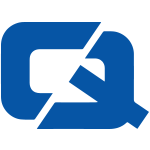 Scottish motorists have received a reminder of the importance of seatbelt use via a campaign conducted by Grampian Police.
Officers from the force's roads policing division in Elgin conducted the scheme to ensure that drivers and passengers in the local area were wearing the devices and that road safety messages distributed by the police were being heeded.
However, a total of eight motorists were found to be neglecting to wear their belts, leading officers to issue fines of £60 and remind other drivers that they risk being targeted and penalised similarly should they fail to comply with the law.
Constable Euan Cantlie, who ran the initiative, said: "The seatbelt is a simple device which is easy to use and will reduce the risk of serious or fatal injuries in a collision."
This comes in the same week that car manufacturer Volvo hailed the 50th anniversary of its invention of the three-point seatbelt, which has since become standard across the industry.
For the #1 car insurance, visit ChoiceQuote