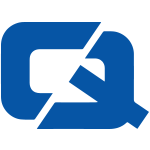 There is a wide range of car finance deals open to consumers at the moment, it is claimed.
Sue Robinson, the director of the RMI National Franchised Dealers Association (NFDA), says despite the economic gloom now is a good time for people to consider buying a new car.
There are financial packages to suit most budgets available, as well as a wide variety of good value cars, she continues.
"There are a range of discounts available, as well as a wide variety of bespoke finance products to suit most people's circumstances," Ms Robinson adds.
Earlier in September, the NFDA called for the government to reduce the "economic pressure" families are under by reducing the interest rate.
It warned the current climate is causing many Brits to avoid making large purchases.
The body highlighted a drop of more than 18 per cent in the number of cars sold in August compared to the same month in 2007.