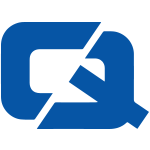 Female car insurance customers in north Manchester have been warned to conceal their handbags in their vehicles following a recent string of thefts.
A number of women have had their passenger side windows smashed and their bags stolen by cyclists when they stop at traffic lights.
The offenders are believed to be between 17 and 20 years old, white and dressed in dark clothing.
Detective Sergeant Chris Mellors of the north Manchester volume crime team said: "We would advise anyone travelling alone to keep all valuables out of sight, place handbags in the boot or if they need to be kept in the car, place them behind the driver's seat."
The latest figures from AA's British Insurance Premium Index have revealed that the average car insurance claim for women is £200 less than it is for men.
With regards to young drivers, young males make claims up to £4,500 while their female counterparts make average claims of only £2,700.