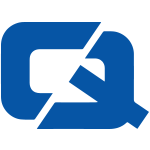 Proposals to punish extreme speeders and drug driving with harsher penalties, is a good thing if it reduces dangerous driving, according to moneysupermarket.com.
Commenting on the government's plans to clamp down on dangerous motorists, head of insurance at the price comparison site Andy Leadbetter said: "Not only could they harm someone else, but if they are caught it could have a big impact on their insurance costs."
A six-month driving ban for speeding could increase the cost of policy renewals by 50 per cent and according to Mr Leadbetter, some motor insurance suppliers might even refuse to provide cover – particularly to males over 30.
Meanwhile, Central Scotland police have said they are angry about the lack of heed that has been taken to their road safety advice campaign.
Within days of launching its scheme to combat speeding and driving under the influence, officers arrested seven motorists for committing those very offences.
Visit the #1 Car Insurance page