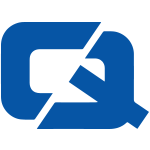 Motorists in Manchester are seeing their travel plans being heavily disrupted by the latest bout of extreme weather across the area.
The Environment Agency issued a flood watch across much of the Greater Manchester region due to persistent stormy conditions, including heavy rain and strong winds, reports the Manchester Evening News.
This weather prompted the closure of a lane of the M60 near Heaton Park, with surface water also leading to extensive delays on A roads in the areas around the city.
Such conditions are expected to continue to cause problems in the near future, with the Met Office predicting more extreme weather in Britain over the coming weekend.
Stormy weather conditions can cause significant problems for drivers, as flood water can damage vehicles as well as impeding traffic.
Drivers should therefore look to drive slowly and carefully, as well as parking on higher ground, according to vehicle information publication AutoTrader.
For the #1 car insurance, visit ChoiceQuote