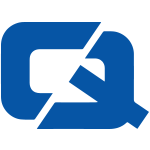 Motorists have been warned about the risk of buying cars that have been written-off by insurance companies – advice which may benefit sports car insurance customers looking to make a new purchase.
Daniel Burgess, automotive director of HPI, said: "Car buyers can easily be taken in by shiny paintwork and a low price but as dealers know, the reality is if the paintwork is shiny, it could be hiding a multitude of faults that haven't been fixed."
A recent survey by the UK Car Body Repair Market showed that the number of annual total losses declared bay car insurance companies has increased by 86 per cent in the last ten years, Mr Burgess explained.
This means that write-offs now account for almost one-quarter of all insurance claims and that there is an "even greater risk" of buyers purchasing a "death trap", he added.
However, an HPI check ought to ensure that car buyers purchase a vehicle for the right price and can avoid those that are "unsafe".
Sports car insurance holders may be interested to learn that HPI's used car valuations expert Martin Keighley recently urged buyers to consider how much their chosen vehicle's value will depreciate in the future.
Visit our Japanese import insurance page