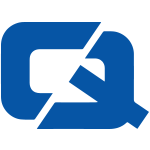 Hyundai has released a new car range available in red, white and blue colours as it attempts to attract the interests of British drivers this summer.
The new i30 hatchback includes a factory-fitted electric sunroof 16-inch alloy wheels and the distinctive door mirrors first seen on the i30 Estate.
In addition the three eye-catching colours, Crystal White, Ember Red and Indigo Blue, have never been used by the manufacturer before.
A special SE version is also available, which may require sports car insurance cover thanks to a 1.4-litre 107bhp engine under the bonnet.
Hyundai said: "Just 700 of the i30 SEs will be available, priced at £11,845, with mica paint costing an additional £390. The first cars will reach Hyundai showrooms on August 25th."
The car maker also recently released the revised line of the Tucson 4×4, including an all-new two-wheel drive model starting at £14,695.
Powered by a 139bhp 2.0-litre petrol engine, the car offers an improved combined fuel economy figure of 35.3mpg.