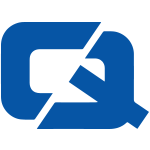 Motorists may be interested to hear that vehicle manufacturer Hyundai has been named the car franchise of the year at a recent ceremony.
The company, which also received the honour last year, was praised as part of the 2011 Motor Trader Awards.
Decided by judges' nomination, the prize is set to be added to the franchise's title of best car manufacturer by consumer watchdog Which?.
Editor of Motor Trader Chris Hutchinson revealed Hyundai's ongoing sales success after scrappage and its relationships with dealers were among the reasons for the honour.
"This is a franchise on the move delivering desirable new products, sensibly priced and with a five-year warranty. No wonder dealers want to represent Hyundai," he added.
Earlier this year, the vehicle manufacturer reached five million sales across Europe since the first Hyundai Pony was imported in 1977.
The company cited increased demand for its cars as a major factor in its success, with one million deliveries reported within a three-year period.
For the #1 car insurance – visit ChoiceQuote