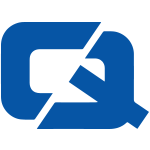 Drivers making a journey home for the festive season should ensure that they have done all the necessary checks to their vehicle to prevent any emergencies.
This is according to the Institute of Advanced Motorists (IAM), which has been giving regular tips to help drivers keep safe during the cold and frosty months.
In this most recent session, advanced driver Peter Rodger suggested that motorists should take extra care  during this busy time of year as many people take to the roads after Christmas to visit family and get back to work.
He said that the added pressure of trying to reach the final destination could make a flat tyre or lack of safety equipment more disheartening.
In order to prevent delays to a journey, the IAM has suggested that drivers should check weather conditions in advance and pack for all likely occurrences, check tyres and water levels and also take a map.
Furthermore, car owners should  ensure they take enough breaks during their journey, Mr Rodger added.
The IAM recently released advice on the dangers of prescription drugs on alertness and the ability to drive.
Visit ChoiceQuote – for the #1 car insurance.