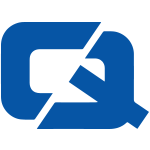 02 October 2012

Drivers across the UK need to be given more information on parking regulation, according to the Institute of Advanced Motorists (IAM).
The organisation noted that new laws surrounding private land are going unnoticed by many car owners and it needs to be rectified to ensure that people do not pick up any needless and costly fines as a result.
Officials at the IAM stated that 91 per cent of drivers were unaware that from October 1st they are required by law to provide information about any vehicle that is wrongfully parked on private land.
With the price of petrol and car insurance being a major drain on finances, the last thing a person needs is a parking ticket and the IAM believes more information could prevent this.
Simon Best, IAM chief executive, said: "The new system has potential to deliver a fair parking system, but only if the industry ensures that the spirit of the legislation is enacted as well as the detail. Any remaining rogue operators must be dealt with swiftly."
For the #1 car insurance – visit ChoiceQuote