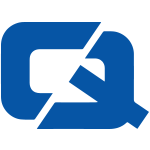 Car owners have been advised by the Institute of Advanced Motorists (IAM) to properly prepare their cars for summer driving in order to make the experience safer and more pleasant.
The organisation recommended that drivers take the opportunity to service their pollen filters and air conditioners to ensure that pure, high-quality air gets into the vehicle when on the road.
Cleaning was also highlighted as an important measure, with windscreens and wiper blades marked as a priority due to the increase in insects in summer, as well as the current volcanic ash problem.
IAM chief examiner Peter Rodger stated that addressing these minor problems early will help motorists avoid having to make costly repairs later.
He said: "Being prepared for the summer and making checks now can save you a lot of money in the long run."
This comes after car care firm Autoglym stated earlier this week that the volcanic ash in the air made it important to wash vehicles with appropriate cleaning materials, or else risk corrosion of the paintwork.
Visit ChoiceQuote, the #1 for car insurance