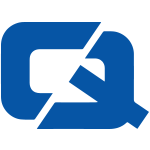 The Institute of Advanced Motorists (IAM) today welcomed news that the government is to step up its priority of road safety.
This comes after a damning report last October by the House of Commons Transport Select Committee criticised the Home Office for its lack of commitment to road policing issues.
IAM director of research and policy Neil Grieg explained the organisation's delight, saying: "The promised government consultation on road safety strategy this spring will be a golden opportunity to break through the stubborn levels of deaths on our roads and make real progress towards a long-term goal of zero deaths."
He added that given the current perception that traffic police should decrease in line with the rising reliance on speed cameras, it is "gratifying" that the Home Office has decided to amend its attitude.
Meanwhile, the Association of British Drivers recently criticised the government for having a "fanatical obsession" with the issue of speeding.
Visit the #1 Car Insurance page