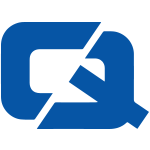 The insurance industry is working with police to address the problem of drivers taking to the road without valid car insurance, it has been claimed.
Neil Drane, a spokesman for the Motor Insurers Bureau, said the organisation was providing police with "greater technology and intelligence" to help deal with the problem, the Telegraph and Argus reports,
"As a result, police forces in the UK have taken 350,000 vehicles off the road to date over the last couple of years with 40 per cent getting crushed or disposed of," Mr Drane claimed.
However, while stating that "progress is being made", the expert acknowledged that there is "much still to be done" to eradicate the problem of driving without insurance.
Graeme Trudgill, technical and corporate affairs executive at the British Insurance Brokers' Association, recently said that uninsured drivers place an additional financial burden on lawful motorists.
Meeting the cost of the problem adds an additional £30 to motorists' car insurance premiums.