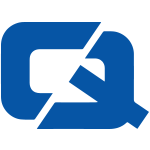 15 February 2013

Driving on the motorway can always pose a host of hazardous situations but this can be heightened when the sun goes down.
Instances such as tiredness, erratic driving and lack of visibility could all factor into a possible accident and road users need to be constantly aware of their surroundings should they be caught up in a dangerous situation. The Institute of Advanced Motorists (IAM) has looked to put to rest any worries that some drivers may have when using these highways late at night. The organisation has offered some key tips to follow to ensure that every road user stays safe in the early hours.
Peter Rodger, the IAM's chief examiner, explains that certain sections of the UK's motorway network have no form lighting, which can make it even more challenging for drivers. He notes the importance of visibility so motorists should ensure that take every possible step available to keep lights and windscreen clean. Both the interior and exterior glass should be regularly wiped to prevent the build-up of dirt which will impair visibility.
Using the main beam does help to maximise the distance which a driver can see ahead but this must be used appropriately so as not to dazzle other road users heading in the opposite direction. Stopping distances can also be affected during darkness so drivers need to assess the safest gap between themselves and the car in front.
"Driving after the sun goes down offers a rather different experience to driving in daylight. Speed is more difficult to judge, distances can be hard to calculate, facing a wall of headlights can cause distraction and impaired vision, and you are likely to be more tired than usual," the IAM's chief examiner added.
Tiredness is repeatedly cited as a major factor in a large amount of road accidents in the UK and has featured at the forefront of many road safety campaigns. Mr Rodger stated that if a driver is feeling tired that they should take a break and pull into the next service station. A 20 minute nap in a safe location is much more beneficial than drinking large amount of caffeine.
Visit ChoiceQuote – for the #1 car insurance