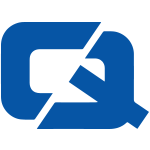 Motorists in the Lanarkshire area have been reminded of the need to take security precautions in order to safeguard valuables in their vehicles.
Strathclyde Police have called on car owners to ensure they do not leave expensive items such as sat navs on display while parked, as doing so can make the vehicle susceptible to theft.
Drivers were also cautioned not to leave devices in glove compartments, as this represents an obvious place for thieves to search.
The warning comes in response to a spate of robberies and car thefts in the Hamilton, Blantyre and Larkhall areas in recent days, which have seen a number of expensive devices stolen.
Sergeant Claire Campbell, of the community safety department, told the Hamilton Advertiser: "Ensure that you lock all items of value away out of sight as keeping them in full view is temptation to opportunistic thieves."
This comes after motorists in Fife were last month warned by the local constabulary to avoid the threat of theft and criminal damage by insuring that cars are parked in well-lit areas and alarms are activated.
For the #1 car insurance, visit ChoiceQuote