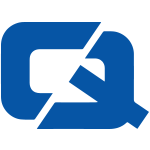 Britons learning to drive – potentially including those planning to take out car insurance cover – could have to spend up to five times the number of hours they currently need on the road under government plans.
Expected to be unveiled in the new year, ministers are proposing to ensure that new motorists spend up to 500 hours gaining experience at the wheel, meaning a 17-year-old would be closer to 18 when passing their test.
Currently, learners spend about 100 hours behind the wheel and take a Pass Plus course to gain extra experience.
In addition, the Evening Standard reports that learners will be required to sit a third exam on top of their theory and practical tests, and only after passing all three and having leaned skills ticked off by an instructor would they be able to receive their licence.
"This way the government can effectively raise the driving age to 18 without having to specifically legislate," Whitehall sources told the publication.
"It will take most people at least a year to be signed off by a qualified instructor on all the skills they need to master before taking the tougher L-test."