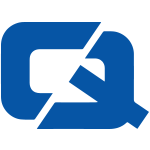 Left-handed people make for better drivers, new research published by the AA Driving School has revealed.
A study commissioned on behalf of the school found six in ten left-handed motorists passed the first time they took their driving test.
The organisation noted that this makes left-handed motorists ten per cent more likely to pass first time than right-handed people, car insurance customers may be interested to learn.
Simon Douglas, director of the AA Driving School, said: "Although fewer students are left-handed, some of our instructors have commented that it's the left-handers that seem to pick up skills like clutch control much more quickly than the right-handers."
However, despite some people finding being able to change gear with the left hand a "challenge", it is a skill that is relatively easy to overcome, he added.
This week, the government has published a consultation paper into possible changes in the way people in the UK learn to drive as part of an overall effort to reduce accidents on the country's roads.
It is seeking views on improvements to both the learning and testing process, as well as opportunities for further qualifications.