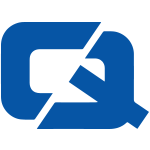 Car owners in Liverpool have been reminded of the need to take appropriate security precautions over their vehicles over the Christmas period.
Merseyside Police have advised that festive shopping is likely to mean that more and more people are leaving their vehicles unattended and loaded up with potentially expensive gifts.
The constabulary warned that this could pose a security risk, as many offenders are taking advantage of this by breaking into cars.
As a result, superintendent Bill William called on Christmas shoppers not to leave shopping bags on display in their vehicles to reduce the risk of theft.
He added: "We want to reassure the public that we're taking action and also remind them that they need to take responsibility for themselves [and] their property."
Earlier this week, the Institute of Advanced Motorists reminded drivers across the country that icy roads are another winter hazard of which they need to be aware, calling on them to adjust their driving habits appropriately.
For the #1 car insurance, visit ChoiceQuote