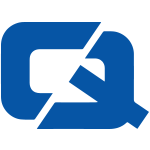 Motorists in Liverpool have been warned not to be complacent about icy conditions despite a recent easing in the harsh winter weather.
Merseyside Police has reminded drivers that patches of dangerous ice are still present on roads around the city, making it important to drive slowly and carefully.
This comes as weather in the area begins to ease following more than a week of heavy snow and blocked roads, with further snowfall predicted to be relatively light.
However, chief superintendent John Martin said that even a minor shower of snow can mask slippery patches on the roads, telling car owners to ensure they remain vigilant and increase their stopping distances accordingly.
He said: "There is still significant potential for ice on the roads and pavements so people should continue to travel with the care that they have been doing."
Last week, Liverpool City Council told the Liverpool Daily Post that it will be aiming to continue treating the roads for the duration of the cold snap, despite concerns about potential grit shortages.
For the #1 car insurance page, visit ChoiceQuote