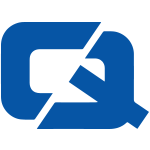 Liverpool is among the most prominent hotspots in the UK for criminal gangs performing "crash for cash" insurance scams, it has been revealed.
New data from the Insurance Fraud Bureau (IFB) shows that Liverpool is ranked as the second most common area for activities of this kind as of June 2010, behind Birmingham.
The practice involves fraudsters intentionally performing dangerous stops on busy junctions in order to cause other drivers to collide with them, allowing them to claim insurance payouts to fund other illegal activities.
In response to this, the IFB is working with police forces to conduct operations in order to crack down on these scams.
It reports that 415 arrests have been made thanks to the IFB's assistance since July 2006, resulting in a total of 89 convictions.
Earlier this month, Merseyside Police reported success from a recent scheme to protect motorists from the danger posed by drink-drivers, with the number of arrests for this offence falling in summer 2010 compared with the previous year.
For the #1 car insurance, visit ChoiceQuote