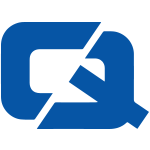 Drivers in London and the north-east are among the UK residents least likely to embrace green car technology, according to research.
The figures from newcarnet.co.uk show more than one in three motorists in the capital say they would not even consider an alternative fuel car.
About 43 per cent of people polled in the north-east are also not keen on anything other than a traditional petrol or diesel car.
Newcarnet.co.uk spokesman Massimo Pini said: "People need to know the real financial benefits and feel confident that alternative fuels are widely available if they're going to switch from petrol and diesel."
He also claimed the government appears to simply be upping the cost of traditional motoring without promoting greener alternatives.
Drivers looking to stick with their current petrol car could reduce their regular motoring costs by getting a new car insurance policy.
Alternative eco cars like the Toyota Prius are "only the tip of the iceberg" when it comes to future green motoring, according to environmental group Clean Green Cars.