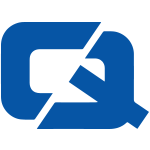 Environmentally-conscious sports car insurance customers looking to buy the latest electric and hybrid cars may be interested to learn of a new technological development made by Lotus.
The Norfolk-based marque has developed a new Safe and Sound Hybrid External sound system in response to concerns from blind and partially-sighted people about how quiet this type of vehicle is.
Such people may be placed at risk when crossing roads or car parks if they cannot hear hybrid vehicles approaching.
Lotus' technology simulates real engine noise to ensure people can determine when the car is actually in motion.
Mike Kimberley, chief executive officer of Group Lotus, said the company's sound technology will increase pedestrian safety while also "retaining the car's environmental benefits".
"We hope that legislators introduce minimum noise requirements for vehicles to encourage the adoption of technologies, such as ours, which will ultimately increase pedestrian safety," he commented.
Last month, Lotus announced the launch of the Evora, the first "all-new" car designed by the firm since the Elise in 1995.