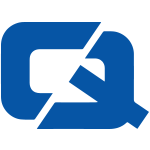 Car insurance holders might be interested to read that the hard shoulder speed limit on a section of the M42 has been increased.
The 2.5-mile stretch of road between junctions 4 and 3A now has a speed limit of 60 mph for those using its hard shoulder as part of the government's active traffic management scheme to reduce congestion.
According to the Highways Agency, a careful study was undertaken to investigate the safety implications of such a move before formally announcing the new speed limit.
However, Gary Amos of Green Flag sounded a note of caution over the change, advising drivers to remain aware of where the speed limit does and does not apply.
"It is imperative that motorists using the M42 are aware of the rules of using the hard shoulder," he commented, adding: "The electronic overhead signs will clearly display the speed limit in force so we advise motorists to pay attention to these at all times."
He also claimed that the use of the hard shoulder should only be viewed as a short-term solution to the problem of overcrowding on the UK's roads.