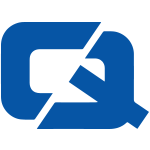 Drivers across Manchester are becoming increasingly concerned over the damage caused to roads by recent icy weather and the repercussions it could have on safety.
The number of potholes has increased in recent weeks as a result of freezing water infiltrating existing cracks, which has badly affected drivers, according to the South Manchester Reporter.
Garage owner Khurram Khan told the newspaper that these defects pose a threat to vehicles that drive through them, causing damage to brakes, springs and suspension.
He said: "Drivers have had a double whammy – first the snow and ice, and now all the potholes, making it really difficult."
The local council has already acknowledged the problem, but warned that it could cost as much as £1 million to repair all the damage done during the cold snap.
Potholes have become a major problem across the country because of the extreme weather, with the Institute of Advanced Motorists warning car owners this month to ensure they drive with extra care to ensure their vehicles are not damaged.
ChoiceQuote – the #1 for car insurance