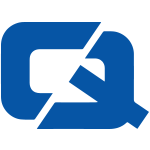 Motorists in Manchester have been reminded to be vigilant about car security during the persisting cold weather if they do not wish to become a victim of crime.
Greater Manchester Police has drawn attention to the fact that 34 vehicles have been stolen from owners across the region because they left their keys in the ignition while defrosting them.
The constabulary reminded drivers that such practices make their vehicles targets for theft, as well as potentially invalidating their right to make a car insurance claim.
Superintendent Mark Granby therefore advised that leaving keys in an unattended car should be avoided just as much as it would be at any other time of year.
He said: "Our advice to all drivers is to stay in their vehicle when defrosting and if at any time they need to leave the car, to make sure they lock it."
This comes after the constabulary warned drivers last month that wiping off marks left on windows by satnavs can also help to protect against car crime.
Visit ChoiceQuote, the #1 for car insurance