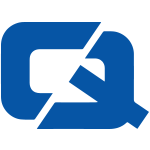 Car insurance customers who should be keeping their eyes firmly fixed on the road ahead whilst driving may find themselves distracted this Valentine's Day season.
A new mobile social networking service has been set up for the road-bound loving kind aimed at finding them romance for this February 14th.
With PL8M8, the new dating style service for those on the move, drivers can take note of the car registration number of a fellow motorist who catches their eye and then, when it is safe and convenient, can text the number to the service which will contact the object of affection.
Founder of the service Euan Williamson commented: "We don't promise to help people find the partner of their dreams but it is happening."
Meanwhile, the Driver and Vehicle Licensing Agency (DVLA) is on hand this Valentine's Day for motor insurance customers hoping to give their loved ones something special.
The DVLA has launched a personalised number plate service to provide sweethearts with a means of giving a lasting romantic message to their better half.
Visit the #1 Car Insurance page