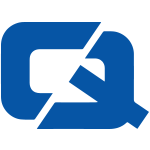 New research has found that men are more willing to drink and drive than women during the Christmas period.
The study carried out by Diamond showed that ten per cent of men believe they are safe to drive after consuming between three and four alcohol units compared to just one per cent of women.
Moreover, almost two-thirds of male admitted to having been stopped by police and breathalysed compared to around only one-third of women.
The company's managing director Sian Lewis said: "These results show the effects that drinking can have on their driving don't seem to have hit home with many men."
She added that the amount of those willing to drive after consuming so much alcohol is "a real worry" because doing so seriously affects a man or woman's ability to drive safely.
Police around the country have warned drivers that they plan to step up their patrols over the festive season in a bid to catch motorists driving under the influence of alcohol.
It is hoped that such warnings will deter would-be offenders from being tempted to drink and drive.
Visit the #1 Car Insurance page