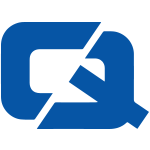 The Mersey Tunnels are to undergo significant renovation in order to make them safer and more pleasant to drive through.
Transport agency Merseytravel has allocated £5 million to the scheme, which will see both the Kingsway and Queensway passages subjected to closures over the course of the coming weeks.
Among the work which will take place is the replacement of around 6,000 lights and the recladding of the Queensway interior, while the Kingsway will receive improvements to its road surface.
Neil Scales, chief executive of Merseytravel, said the work is the most significant renovation of the tunnels in more than ten years, but stated that traffic disruption will be kept "to a minimum".
He added: "This work is essential and will maintain the reputation of the tunnels as being among the safest in Europe."
In February, it was confirmed by Merseytravel that toll rates for drivers passing through the tunnels are to remain frozen for another year.
ChoiceQuote – the #1 for car insurance