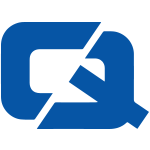 Classic car owners looking for motor insurance have today been warned to consider mileage, according to a source.
The amount of miles a vehicle is likely to cover each year could have a major role in its car insurance premium, reports a 3×24.com blog post.
Many insurance companies offer a set limit of 2,500 miles a year for classic vehicles, while offering reduced rates, as a lower yearly mileage offers less risk of a claim on the car's policy, the source adds.
Other factors to consider include using a different car for the daily trip to work and signing up for stated value cover, in order to ensure the policy can compensate if the company is unable to find a particular part for the vehicle, the blog continues.
Meanwhile, it was recently claimed the use of satellite navigation to calculate insurance premiums, by monitoring the movements and working hours of drivers, could be flawed, according to a source.
Datamonitor's research finance director, Martha Bennett, told Computing.co.uk, the system could result in problems telling if a motorist is legally using the scheme or whether they are "turning it off because they are about to commit a crime".