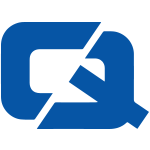 Mini Cooper has continued its successful trading year by launching the fifth unique model of the sought-after car.
The brand's first two-seater sports car encapsulates all the qualities needed to make it a Mini but with some added bonuses, such as a handling agility unmatched by previous designs.
Mini Coupe variant the John Cooper Works Coupe has the fastest acceleration and top speed of any volume-produced Mini to date.
The new addition to the car manufacturer's family will sit alongside the existing models – the Mini Hatch, Convertible, Clubman and Countryman.
Award-winning Minimalism environmental technology comes as standard to reduce emissions, as well as precision steering and powerful breaking.
The Mini Coupe will go on sale in the UK on October 1st 2011 with prices starting from £16,640.
What Car? awarded the Mini Cooper D the fun green car award at the magazine's annual awards in September.
Visit ChoiceQuote – for the #1 car insurance.