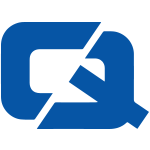 Kwik-Fit has warned that "MOT virgins" could find themselves having to submit their vehicle to the test for the first time due to the credit crunch.
New research conducted by the car part repair organisation found that there are two million motorists who have never kept a car long enough to put it through its third-year MOT.
But it claimed that these so-called virgins are likely to hold onto their cars for longer than three years now, as disposable income becomes tighter amid the current economic downturn.
Kwik-Fit customer services director David White added: "With new car sales sliding, 2009 looks set to be the year that MOT virgins come of age."
Meanwhile, just as it is an offence to drive a car that has not undergone its MOT test, the Department for Transport has recently proposed to make it a crime to keep a vehicle without car insurance.
Visit the #1 Car Insurance page