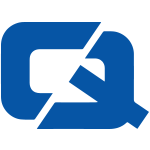 Car insurance customers who are planning to set off on long-distance journeys during the Easter holidays are to be offered a free tyre check by Protyre.
The tyre specialist is rolling out the offer in a bid to ensure those taking to the roads are equipped with safe tyres that are correctly inflated, properly aligned and balanced.
This comes after research conducted by the company revealed that traffic on the roads during the holidays is likely to rise by 13 per cent.
Protyre retail director Simon Hiorns commented: "It's easy to forget to check your tyres with all the distractions of an Easter getaway, but they are critical to the safety of your vehicle."
This comes after road safety charity Brake recently called for motor insurance customers to take more care when behind the wheel in a bid to reduce the number of accidents and fatalities on Britain's roads every year.
Visit the #1 Car Insurance page